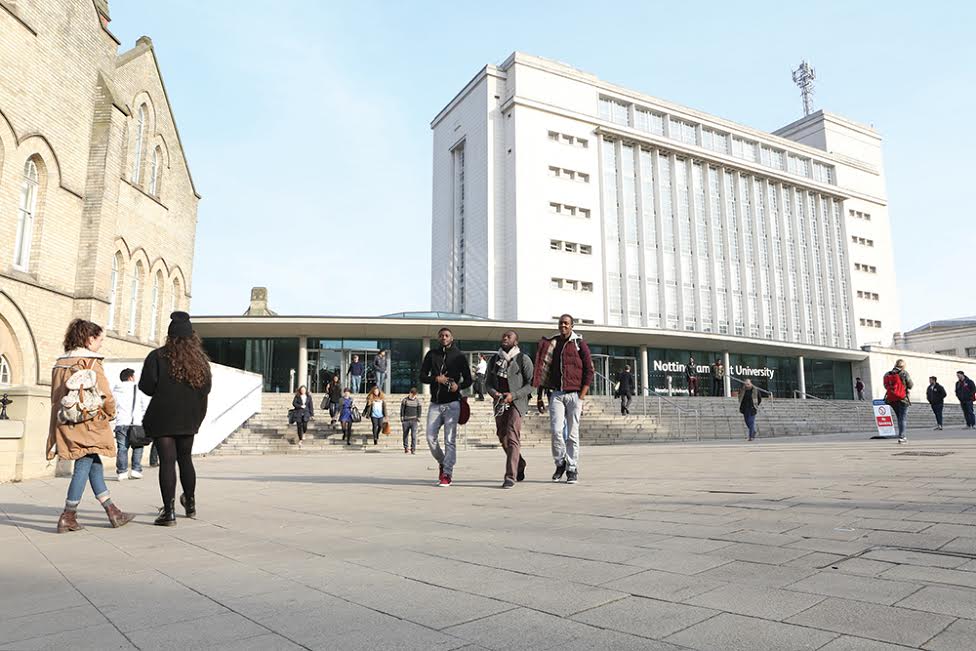 Before course commencement it is vital that you:
Are prepared to meet the standards of British higher education;
Are motivated to pursue international career;
Are prepared to spend a semester in the UK (4 months);
Have an appropriate command of English language.
During the course, it is important that you:
Can participate in active discussions, debates, seminars;
Can write in an appropriate academic style in English;
Are ready to study independently and prepare background information before each lecture;
Can critically evaluate the actions of your colleagues as well as your own;
Can effectively work in a team.
After graduation, it is necessary to get ready for:
Exciting career in international business;
Demonstration of your solid knowledge in strategic organizational management;
Unrivalled access to world-renowned companies.
The Joint Master of International Business and Management course is taught through a blend of interactive teaching, group work, debates, analytical presentations, and experiential learning. There are a total of 13 modules incorporated into the course. There will be an induction event during which every student will receive a course handbook which explains all the details of how the course is conducted and details of the different modules which will be taught. Next to going to lectures and engaging in extra-curricular activities, during the first two semesters students will have to be actively involved into choosing a topic for their dissertation project, meeting with their individually appointed tutors and considering research ideas under the Dissertation Seminar module. Throughout the 3rd semester students will also attend classes in the module Research methods, which is specifically designed to assist them in the process of building their project methodology and writing their dissertation. The fourth semester is devoted to completion of the dissertation project under the supervision of tutors in Bulgaria. The studies end with dissertation defence.
Modules included within the "International Business and Management" course are presented below:
First Year
Module Name
ECTS credits
№
Semester
In the first year of study the following modules will be taught in Varna
1
Induction (first days of October 2017) - attendance is obligatory
0
1
Dissertation Seminar
10
1
1
Economy and Society in the European Union
5
2
1
International Economics
7,5
3
1
English Language
7,5
4
2
Global Business Environment
5
6
2
International Entrepreneurship
5
7
2
Contemporary International Marketing Strategies
7.5
8
2
English Language
12.5
9
Second Year
Module Name
ECTS credits
№
Semester
In the first half of the second year the following modules will be studied in Nottingham:
3
Induction (Sept. 2018) - attendance is obligatory
0
3
International HR and Information Management
10
10
3
Research Methods
10
11
3
Global Supply Chain Management
10
12
3
Contemporary Issues in International Strategic Management
15
13
1-4
Research work - dissertation
15
16
Total ECTS credits
120
Semester 1 at UE-Varna (modules are taught according to a schedule from 2.10 - 29.12.2017)
Semester 2 at UE-Varna (modules are taught according to a schedule from Feb. – May 2018)
Semester 3 at NTU (modules are taught according to a schedule from Sept. - Dec. 2018)
Semester 4 at UE-Varna (Feb. – May 2019 - Research work - dissertation).
Students are given formal written feedback on most assignments submitted during the course which is released alongside the grades. The style and content of this feedback is dependent on the style of assessment. In this respect, we offer two types of assessment:
Summative - its goal is to evaluate student learning at the end of every module unit by comparing it against the pre-defined standards, assessment forms, etc. It includes: exams, group projects, academic essays, research projects, and others.

Formative – its goal is to monitor student learning and provide continuous feedback that can be used by lecturers to improve student comprehension and enhance their analytical, presentation and critical thinking skills. Formative assessment normally have no mark value, but help students identify their key strength and target areas they need to devote a good deal of time to.
Overall course offers the opportunity for students to network with the wider UE-Varna and NTU community, and by virtue of this – gain broad exposure to international activities. In addition students will have access to the huge networking potential of both institutions: their students, academics and alumni. Master students will benefit from unequalled opportunities to network with and learn from entrepreneurs and business leaders as they contribute to the programme as guest lecturers and tutors.